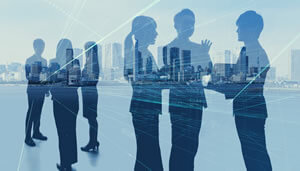 If a company is having financial problems, fees for employment placement and recruitment are among the first debts to be left unpaid. Since this revenue is your core income, it can create severe cash flow issues if not resolved. While severing ties with a client prevents further receivables, it doesn't solve the initial unpaid debt.
Staffing industry collections require specific knowledge and expertise to bring about the best results. Our network of attorneys has that knowledge and expertise, regardless of the nature of the claim or location of the debtor. Common staffing industry debt collection issues include breach of contract, breach of candidate placement agreements, as well as monthly placement fees.
ANI has dealt with a wide variety of staffing industry collections, stemming from:
Direct hire staffing
Project based staffing
On-site partner agreements
Temporary staffing
Employees being stolen by customer
We've also dealt with staffing collections from recruiting in industries such as:
Banking
Insurance
Advertising
Manufacturing
Computer
Healthcare
Transportation
Leasing
Telecommunications
Service industries
Commercial Collections Attorneys that get Results
There is no cost to you until we collect. Our collections attorneys have been selected based on their long-term expertise in the collections industry.  Our attorneys are located in the debtor's state and have the ability to check suits, liens, judgements and other information on your debtor.
Whether this is a simple or complex claim, our experienced collections attorneys are standing by to help you collect your receivables in the shortest time possible.
Contact us today to start resolving your unpaid staffing receivables.  The consultation is free and we can start getting to work on your behalf.