Debt Collection for Business Services
In today's tough economy, it is more important than ever for businesses to identify and act on bad debt quickly.  Sizable outstanding debts can take a toll on your business, morale and shareholder confidence.
ANI's worldwide network of attorneys allows for an attorney experienced in your particular industry and local to the debtor to make immediate, aggressive demands to resolve the account quickly. These collection attorneys specialize in commercial collections for business services, which results in lower write-offs, improved cash flow and maximized recoveries.
A sample of the industries we've worked with include:
Advertising/Media
Manufacturing
Accounting
Insurance
Construction
Technology
Transportation
Staffing
Utilities
Consumer Goods
Aerospace
Why is ANI so Effective in Debt Collection?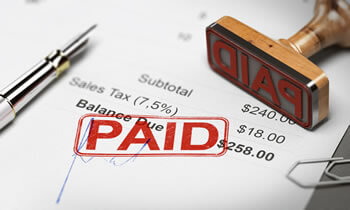 ANI is 30-40% more effective than traditional collections agencies for 2 major reasons:
Your claim is handled by an attorney experienced in collections for your industry. They use both pre-litigation and legal strategies as needed to achieve collection.
The attorney is experienced, licensed and located in the local area of the debtor.
Example:
You have an outstanding claim in Miami. Your claim is handled by an experienced business services collections attorney who is licensed and works in the state of Florida. They are knowledgeable of applicable state and local collection laws, and have prior experience with local debtors.
Experienced Collection Attorneys
Our worldwide collection attorney network specializes in commercial receivables in a variety of industries considered business services.  All attorneys are evaluated and selected on their background and experience.  All attorneys are bonded and insured for your protection.
Talk to Our Experts
Our team works on a contingency basis, so there's no cost to you.  For more detail, contact us today for a complimentary consultation for your claims.