ANI currently represents over 75 of the top insurance companies in the world. We maintain a database of over 70,000 agents, 4,500 insurance providers as well as every State Department of Insurance.
Our expertise in the insurance industry results in greater collections and reduction in administrative involvement for our clients. We maintain an up-to-date library including the NCCI regulations and associated state handbooks along with the Scopes Manual.
We specialize in the following:
Commercial Property and Casualty Premiums and Audits
Surety Bonds and Claims
Agent Commissions
Commercial Subrogation
Retrospective Premiums
Premium Finance
Health Group Earned Premiums
Medical Provider Overpayments
Excess and Surplus Liability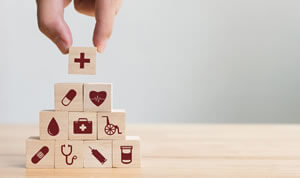 Our collection attorneys and account management teams are well versed in insurance policies and have a thorough understanding of how issues and disputes arise in this industry. We know that insurance debt collections may require a variety of solutions, including pre-litigation workup to determine suit viability. ANI has an effective process of maximizing recovery prior to litigation if at all possible. In fact, 80% of collected accounts are resolved prior to litigation.
We understand the complex nature of this ever changing industry. With over 50 years combined experience, ANI has customized unique procedures to accommodate the special needs of commercial insurance debt collection.  It is the ANI team, with their unequaled talent and expertise that makes us a valuable asset to your company's collection and recovery issues and, ultimately, your company's success.
Commercial Collections Attorneys for Insurance Collections
Our debt collection services are offered on a contingency basis. There is no cost to you until we collect. Contact us today to speak with a member of our team.