Transportation/Logistics Debt Collection
The transportation debt collection industry is full of complexities, and requires vast knowledge of the laws, regulations, customs, duties and other details that make up this sector. ANI deals with a variety of claims and issues related to the transportation debt collection segment, including:
LTL transport debts
TL debts
PTL debts
Broker fees
Landing fees
Domestic and maritime shipping
Air cargo
Container shipment
Damage claims
Shipper-consignee disputes
Rate disputes
Backhaul claims
Other receivables related to transportation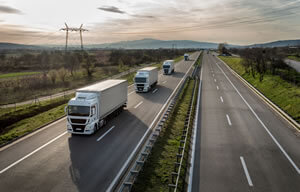 Whether you're in domestic or international transportation, there are numerous intricacies that can create issues with outstanding debts, creating cash flow problems and operation disruptions.
ANI's attorneys are knowledgeable and experienced in the complexities of collecting transportation industry claims. Our attorneys are knowledgeable in the customs and duties in their jurisdictions and in the event the broker doesn't pay and the claim warrants it, they will aggressively pursue payment from the shipper.
Transportation Debt Collections Services
Our commercial collections attorneys utilize a comprehensive collections program for transportation debt collections to maximize recoveries, increase your cash flow and reduce write-offs.  These collection attorneys are local to the debtors, with ANI representation in all 50 states and 42 countries worldwide.
Our services are 30-40% more effective than traditional collection agencies, and we offer seamless communications through our online claim systems. You will receive real-time updates and 24/7 access to all of your accounts.
Collections Attorneys with 25 Years of Experience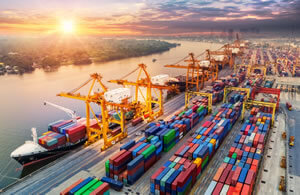 Les Kirschbaum, the CEO of ANI International, has been a leader in the commercial receivables industry for over 3 decades.  He founded and grew Mid-Continent Agencies (MCA) to the 3rd largest company in the receivables industry and one of the most respected commercial management firms with domestic and international offices.
His leadership and knowledge have made ANI 30-40% more successful in commercial collections than traditional collection agencies.
His team has expanded throughout the country and into 42 countries, utilizing his methods to achieve success for both domestic and international clients.
Get Started with ANI International
There are no fees to you until we collect. Contact ANI today to start a conversation with us, learn more about how we can help in your particular situation.