ANI has over 300 affiliate Collection Attorneys representing all 50 U.S. States and 42 countries around the world, who work with us to give the commercial credit grantor the most complete one stop debt collection shop in the Collection Industry.
Global Collection Attorney Network Is Effective And Efficient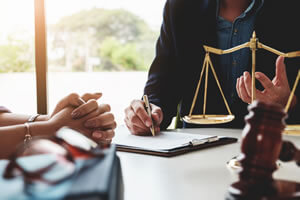 We are the only Global Collection Attorney Network that is specifically designed to efficiently and effectively collect your global commercial accounts receivable without making you do all the work! Instead of your having to contact and manage 10 or perhaps even 20 Collection Firms to handle your global claims, at ANI, we manage it for you!
Our job is to make collections claims and updates as easy as possible for you. That's why all of our claims are handled through one central Account Manager, no matter how many claims you have. Even with multiple claims in different geographic areas, our Account Manager keeps you up to date on all claims with our proprietary software system.
Rapid Progression Through The Global Collection Process
On each commercial claim placed with ANI, the assigned Global Collection Attorney will act swiftly based on the resistance encountered from the debtor company. With our Global Collection Attorneys, your claim doesn't sit around as with most collection providers. We collect your money quickly or file litigation if necessary. In so doing, ANI ensures that you have the very best chance in collecting the money owed to your company. Our Global Collection Attorney Network is geared to quickly recover the receivables that you thought were lost, virtually anywhere in the world.
The Cornerstones Of Our Global Collection Attorney Network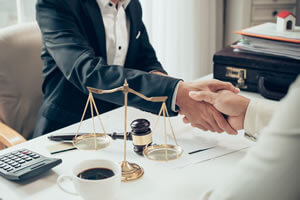 Utilizing our Global Collection Attorney Network is a smart choice and one that will bring higher recovery rates than you are accustomed too. What's more, each of our Global Collection Attorneys will recover more money, faster!
We have streamlined our service and support as the cornerstones of our entire network. With ANI, each receivable placed will be serviced immediately by a top notch Global Collection Attorney, who specializes in commercial collections.
Our network of debt collection attorneys are located in all of the following states:
Alabama
Alaska
Arizona
Arkansas
California
Colorado
Connecticut
DC
Delaware
Florida
Georgia
Guam
Hawaii
Idaho
Illinois
Indiana
Iowa
Kansas
Kentucky
Louisiana
Maine
Maryland
Massachusetts
Michigan
Minnesota
Mississippi
Missouri
Montana
Nebraska
Nevada
New Hampshire
New Jersey
New Mexico
New York
North Carolina
North Dakota
Ohio
Oklahoma
Oregon
Pennsylvania
Puerto Rico
Rhode Island
South Carolina
South Dakota
Tennessee
Texas
Utah
Vermont
Virgin Islands
Virginia
Washington
West Virginia
Wisconsin
Wyoming
Our network of debt collection attorneys are located in all of the following countries:
Afghanistan
Albania
Algeria
Andorra
Angola
Antigua
Argentina
Armenia
Australia
Austria
Azerbaijan
Bahamas
Bahrain
Bangladesh
Barbados
Barbuda
Beijing
Belarus
Belgium
Belize
Benin
Bhutan
Bolivia
Bosnia – Herzegovina
Botswana
Brazil
Brunei Darussalam
Bulgaria
Burkina Faso
Burma (Myanmar)
Burundi
Cambodia
Cameroon
Canada
Cape Verde
Central African Republic
Chad
Chile
China
Colombia
Comoros
Congo
Democratic Republic of the Congo
Costa Rica
Côte d'Ivoire
Croatia
Cuba
Cyprus
Czech Republic
Denmark
Djibouti
Dominica
Dominican Republic
East Timor
Ecuador
Egypt
El Salvador
England (U.K.)
Equatorial Guinea
Eritrea
Estonia
Ethiopia
Fiji
Finland
France
Gabon
Gambia
Georgia
Germany
Ghana
Great Britain (U.K.)
Greece
Grenada
Guatemala
Guinea
Guinea-Bissau
Guyana
Haiti
Honduras
Hungary
Iceland
India
Indonesia
Iran
Iraq
Ireland
Israel
Italy
Jamaica
Japan
Jordan
Kazakhstan
Kenya
Kiribati
North Korea
South Korea
Kuwait
Kyrgyzstan
Laos
Latvia
Lebanon
Lesotho
Liberia
Libya
Liechtenstein
Lithuania
Luxembourg
Macedonia
Madagascar
Malawi
Malaysia
Maldives
Mali
Malta
Marshall Islands
Mauritania
Mauritius
Mexico
Micronesia
Moldova
Monaco
Mongolia
Morocco
Mozambique
Myanmar
Namibia
Nauru
Nepal
The Netherlands
New Zealand
Nicaragua
Niger
Nigeria
Northern Ireland (U.K.)
Norway
Oman
Pakistan
Palau
Palestinian State*
Papua New Guinea
Paraguay
Peru
The Philippines
Poland
Portugal
Qatar
Romania
Russia
Rwanda
St. Kitts and Nevis
St. Lucia
St. Vincent and The Grenadines
Samoa
San Marino
São Tomé and Príncipe
Saudi Arabia
Scotland (U.K.)
Senegal
Serbia and Montenegro
Seychelles
Sierra Leone
Singapore
Slovakia
Slovenia
Solomon Islands
Somalia
South Africa
Spain
Sri Lanka
Sudan
Suriname
Swaziland
Sweden
Switzerland
Syria
Taiwan
Tajikistan
Tanzania
Thailand
Togo
Tonga
Trinidad and Tobago
Tunisia
Turkey
Turkmenistan
Tuvalu
Uganda
Ukraine
United Arab Emirates
United Kingdom
United States
Uruguay
Uzbekistan
Vanuatu
Vatican City
Venezuela
Vietnam
Wales (U.K.)
Western Sahara*
Yemen
Yugoslavia
Zaire
Zambia
Zimbabwe